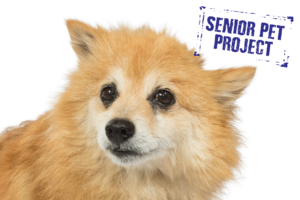 Tasha arrived at Sydney Dogs and Cats Home four days before Christmas.  This  12-year-old girl was in a bit of a state.  She had a flea allergy resulting in inflamed skin, scaly patches and hair loss over a significant portion of her body.  Her ears had signs of chronic inflammation and Tasha had a large hot spot (i.e. hair loss) on the elbow of her left front leg. The little hair she did have was full of flea dirt and her coat had numerous small matts.
Tasha was microchipped and although we tried to contact her owner on several occasions our calls went unanswered and unreturned.  Finally after the 14 day hold period passed, Tasha was ours to care for whilst we tried to find her a new loving home.
Our vet team quickly developed and implemented a care plan for Tasha.  She was given a full-body clip and bathed with a medicated shampoo to soothe her skin.  A good quality flea and mite treatment was also administered to remove the underlying cause of Tasha's allergy.
In addition to her skin issues, Tasha was also highly anxious. So the team put Tasha on a medication to help reduce her anxiety.  And we were fortunate to be able to place Tasha into foster care with one of volunteers, who happens to be a vet student.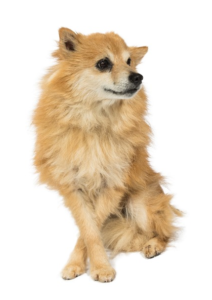 Tasha is doing really well in foster care.  Her hair is growing back and her medication for anxiety has been reduced.  Tasha's true personality is emerging and despite her age, she is proving to be an energetic, sprightly little dog.  Tasha is a senior pet that has been transformed and is now looking for her new forever home.  Check out Tasha's profile to learn more about this sweet girl.
With your support we are looking to raise $100,000 by 30 June to fund the Senior Pet Project for the next 12 months, enabling us to provide care for the seniors like Tasha who require a bit more support to prepare them for their new homes. Donate now to support the Senior Pet Project.