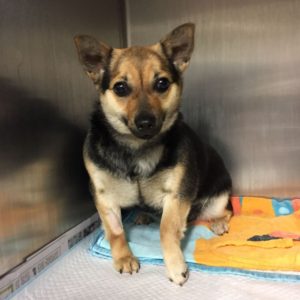 Pumpkin arrived into our care injured and scared. She'd been found roaming the street without a collar. A scan showed she had no microchip so we had no means of finding her owner and no one came forward to claim her.
Pumpkin's injuries were immediately apparent upon her arrival at the shelter as she was not putting weight on her left front leg.  The vet team went into action giving this sweet little girl pain relief and organising X-rays.  The X-rays revealed a fractured leg and dislocated joint.  Extremely overweight, Pumpkin was also put on an urgent weight loss program with the support of our sponsor Hill's Science Diet.
Thanks to the wonderful support of our generous community, we raised over $4,000 through our Emergency Specialist Action fund so that Pumpkin could undergo a specialist surgery to try and save her leg.
Unfortunately, Pumpkin's injury was too old and despite the best efforts of our team, the bone fragments could not be successfully fitted together and we were unable to save Pumpkin's leg from amputation.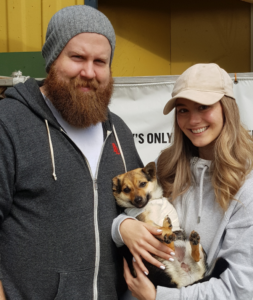 However prior to her surgery, Pumpkin had lost almost 10% of her body weight, thanks to her adoptive parents, making it easier for her to get around. So within 48 hours of surgery, Pumpkin was up, playing and running on her three legs and reunited with her new loving family.