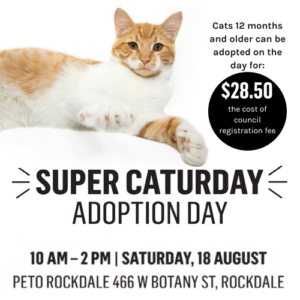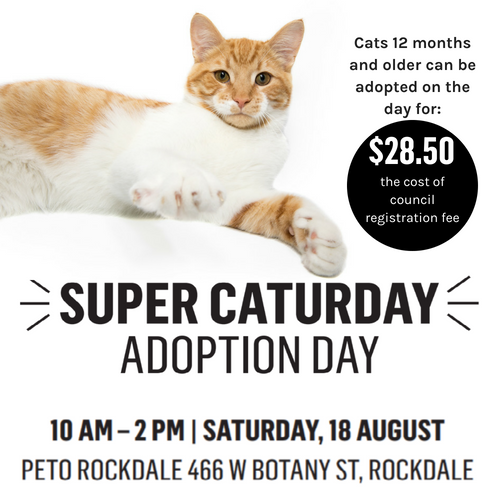 We found loving homes for 20 cats in a single day thanks to our Super Caturday Adoption Event which was held last month. Partnering with PETstock Rockdale we were able to rehome 10 cats from their location as well as clear our cattery of all but one cat – Lettie.
Lettie, we are pleased to report, has now found her forever home too after being in our care for more than seven months! As we head into kitten season being able to empty the cattery is a welcomed event as we will need the space and more in the coming months.
Bottle babies have already started to arrive at the Home and our Foster Care Coordinator Sabrina has created a Bottle Baby Brigade in anticipation of what is to come this kitten season. The Bottle Baby Brigade will be looking after the neonatal kittens – new born to four weeks old – that find their way to us.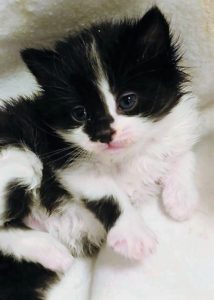 Neonatal kittens require rigorous and intensive care. This includes feeding every two hours around the clock as well as stimulating them with a warm moist ball of cotton after each feed to help them eliminate waste. If you would like to join the Bottle Baby Brigade for this exhausting but highly rewarding task or if you are interested in becoming a kitten or cat foster carer please contact Sabrina on foster@sydneydogsandcatshome.org.