School holidays with two young boys has meant a lot of loud rough and tumble, but having a cat around the home has brought out the boys' nurturing side and delivers calm and quiet moments.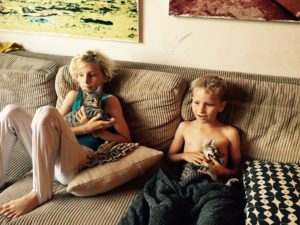 It's one of the benefits Lucy Paton has found after the family adopted two kittens from Sydney Dogs and Cats Home.
Mrs Paton has also discovered that it's not just the boys who benefit from spending time with the kittens. "As a mother of two and running my own business, I'm always on the go," she said, "but the cats make me stop and take time out."
While the holiday period winds down and kids go back to school for the new year, "kitten season", which occurs during the warmer months, continues for Sydney Dogs and Cats Home (SDCH) with an ongoing influx of cats and kittens arriving at their doors.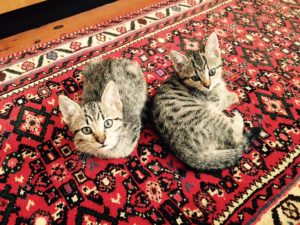 Mrs Paton, her husband and their two boys, Ty (8) and Sonny (6) welcomed their two tabbies, Charlie and Chilli, into their home just as kitten season began. After a tradition of asking for a new cuddly toy each birthday, 6 year old Sonny decided he wanted something real to cuddle, so the family started researching pet options.
They decided cats would suit their lifestyle and their unit home, and after seeing a story about the rescue of an abandoned kitten, the Paton family decided adopting a rescue kitten was exactly what they were after.
Sydney Dogs and Cats Home is expecting to take in over 850 cats and kittens in during the season and have so far adopted and fostered out close to 120 felines, with another 20 lost cats being reunited with their owners.
As not everyone is able to help out by adopting or fostering a cat, SDCH launched LoveCats, an initiative in which anyone can get involved to help out the Home during kitten season.
Since December, SDCH has been asking supporters to send in origami mice which will be given to the cats and kittens as toys during their stay. Toys are essential enrichment to help maintain an animal's mental and physical wellbeing.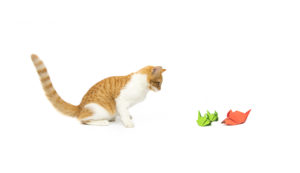 The Home does not place time limits on any animal awaiting adoption, so the time a cat will stay at the shelter can vary, which is why SDCH do all they can to ensure all their animals remain comfortable and are given the best possible care while they wait for a loving family like the Patons.
Help the cats of SDCH by adopting or fostering this kitten season or head to our LoveCats page to make an origami mouse for a kitten in need of playtime!