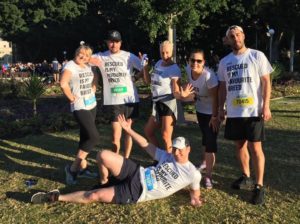 Join #teamSDCH in this year's City2Surf as we run to fund the construction of Exercise and Enrichment yards for the animals that will come into our care when we build our new home.
Our current location, which we have called home for more than 70 years, has been slated for redevelopment and our facility for demolition.  We are now trying to raise the funds that will go towards the construction of our new home.   We have set an audacious goal, to raise $30,000 to help fund the build of best-practice amenities for the enrichment of the more than 3,500 lost and abandon pets who will come through our doors each year.
Our own General Manager Stuart Paine has dusted off his running shoes to help raise funds and awareness for Sydney Dogs and Cats Home by running in this year's City2Surf.  Stuart joined Sydney dogs and Cats Home five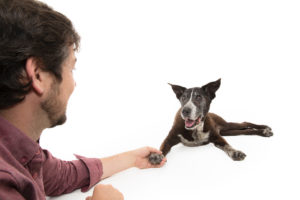 months ago.  He was drawn to our organisation because of his own unique experience with Woody, a dog he adopted some 11 years ago.  "Adopting Woody was the best decision I have made to date.  I want to give other people the opportunity to adopt their own rescue pet and share the same amazing journey I did with Woody," explained Stuart.
It's been more than two years since Stuart competed in a marathon and even longer since he participated in City2Surf.  Stuart isn't counting on beating his personal this year as he's going to be wearing a doggie onesie.  "Our new shelter will provide a better quality of stay with more mobility and outdoor space for the animals that come into our care, and I'm wearing a doggie onesie to emphasise the importance of shelter enrichment and exercise. Whilst promoting the need for donations to build Sydney Dogs and Cats Home – our new home," said Stuart.
To join Stuart and the rest of #teamSDCH head over to https://teamsdch2018.raisely.com/ and sign up.  Extra perks for joining the team include:
An exclusive team running singlet given to each member who raises $100
Recognition of your support when you raise $1,000 by dedicating a real paver that will be laid in a path at our new Home
A dedicated contact from Sydney Dogs and Cats Home who will provide one-on-one support
So, are you in? We hope so!