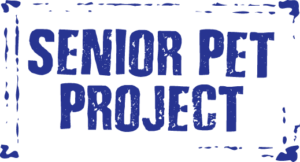 As Sydney's only registered charity pound and active rehoming facility, Sydney Dogs and Cats Home has been opening its doors to lost and abandoned pets for over 72 years. Sadly, embracing neglected seniors is all too familiar to us, and in recent times it seems we are experiencing an increase in the numbers of senior dogs and cats needing our help.
This increased demand was the catalyst for the Senior Pet Project, a new Sydney Dogs and Cats Home initiative. We have created the Senior Pet Project as a means not only to put a spotlight on these golden oldies to help with their rehoming, but also to raise the funds required for their much needed veterinary care and often prolonged stay at the Home.
Not surprisingly, the majority of senior cases do require extra veterinary treatment. This additional cost may be the reason why many owners do not reclaim their senior pets. Seniors also tend to have a longer stay in the shelter or foster care whilst we search for a suitable home, and in some cases that one in a million person willing to provide love and palliative care in a pet's final months, weeks or even days.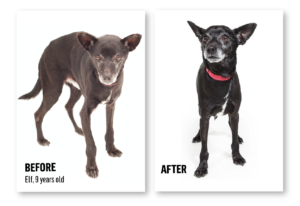 With your support we are looking to raise $100,000 by 30 June to fund the Senior Pet Project for the next 12 months, enabling us to provide the seniors with the much needed care to set them up for success in their twilight years, just like Elf pictured right.  Support the Senior Pet Project today.