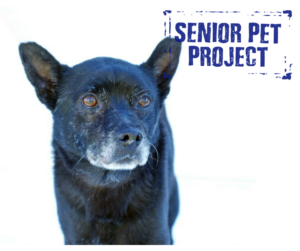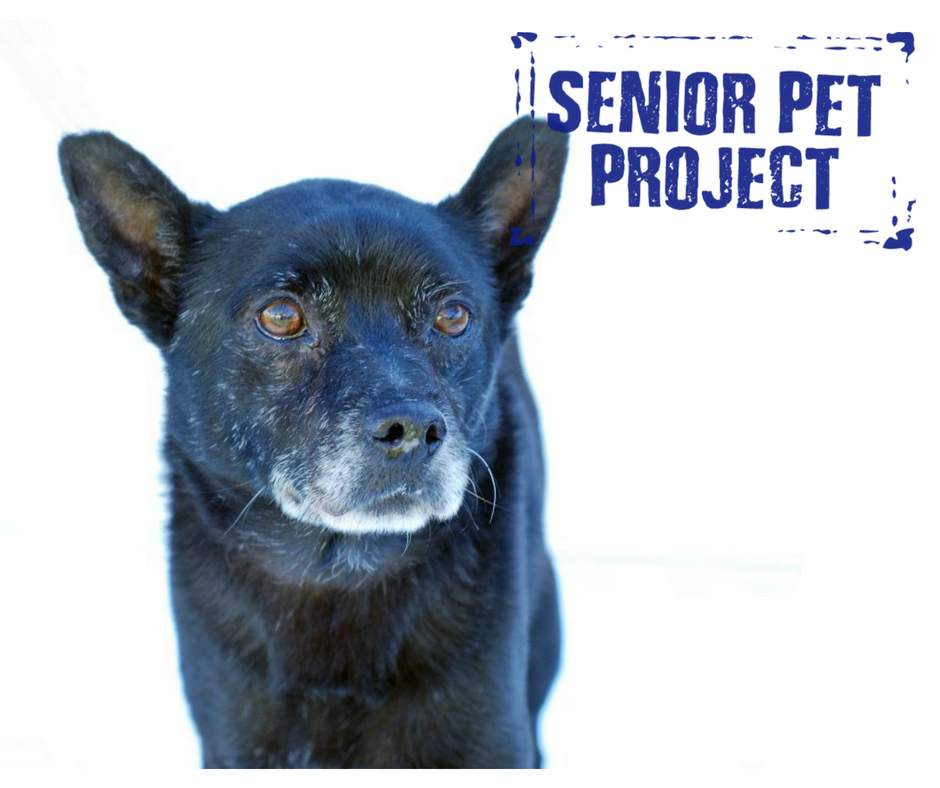 Brought in as a stray, Chuck first arrived on the doorstep of Sydney Dogs and Cats Home in May 2017. A lovely Kelpie Cross, Chuck wasn't microchipped and no one came to claim him.
With the exception of his teeth, this 10-year-old gentleman was in good health.  After performing much needed dental work resulting in the extraction of some teeth, Chuck was ready to be rehomed.
However, it soon became apparent that Chuck wasn't coping well in the shelter.  He was anxious and fairly distressed and we knew we had to take action.  Thanks to our wonderful network of volunteers a temporary foster home was found for Chuck, enabling him to have some time out of the shelter.
Fortunately for Chuck it didn't take long upon his return to SDCH to be adopted. But after only four months in his new home, Chuck's circumstances changed.  His new owner had to move into an aged care facility and couldn't bring Chuck along.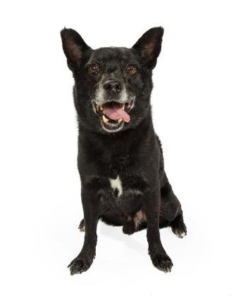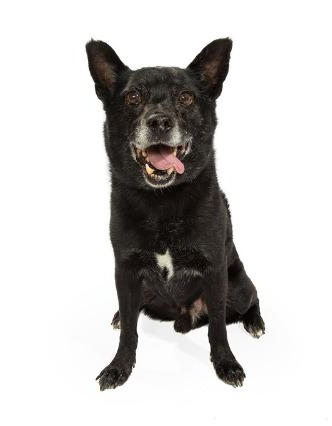 Chuck once again found himself at SDCH.  Knowing that the shelter was too stressful for Chuck, we placed him into a foster home with Caroline, a first-time foster carer.  Chuck spent two months in his foster home before Alexis spotted him on the SDCH website.
A meet up with Chuck, Caroline and Alexis was organised to see if Alexis and Chuck would be a suitable match. Based on the photos below, we think Chuck and Alexis are a perfect match.  So our beautiful old boy, almost a year on from first entering the Home, has landed himself a wonderful new forever home and human.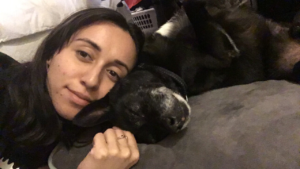 With your support we are looking to raise $100,000 by 30 June to fund the Senior Pet Project for the next 12 months, enabling us to provide care for the seniors like Chuck who require a bit more time before they find their homes. Donate now to support the Senior Pet Project.