I had only been appointed as General Manager to Sydney Dogs and Cats Home a short time when I first met 12-year-old Zeek.
I had been told to prepare myself for the neglect cases but nothing could have prepared me for what I saw when Zeek first arrived from the Fairfield City Council area just before Christmas.
My heart simply sank.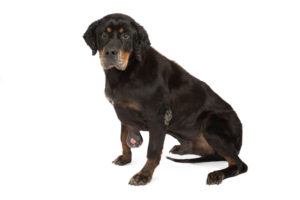 The first thing you noticed was an orange-sized suspected cancerous growth.  After we ran tests we discovered it was not cancerous.  It was a large necrotic growth that due to his poor skin health, had ulcerated and was hanging painfully from his chest.
We sped him through a consult with our Vet Team and after closer examination, they found he was severely arthritic and his poor old body was covered with large callouses caused we believed from Zeek spending most of his days on concrete.
It was clear, that this sweet old dog would quickly become a favourite amongst the team, including myself. Despite his large size and the small space we call our office there were no objections to having Zeek as our daily office dog.
With no owner in sight and deteriorating health, it was clear that in this current state Zeek would not have long for this world.  So as always my incredible team jumped into action to ensure what time Zeek had left was the best it could possibly be.
This included performing surgery to remove his pendulous tumour, a pain management plan for his arthritis and finding him a palliative care home – preferably a place with a very soft and comfortable bed.
I knew I could provide the perfect place for Zeek to recover after his surgery and to enjoy some much needed TLC.
Initially we had a life expectancy for Zeek of only a few months.   Fast forward to today and he has made an incredible turn-around and is showing no sign of slowing down.
Zeek's story was our inspiration for the Senior Pet Project, because we not only wanted to highlight this special group but ensure we were prepared for those cases that turn up on our door step tomorrow.
That is why we have set ourselves the ambitious target of raising $100,000 before June 30.  Since we launched the campaign only 3 weeks ago we have raised just shy of $40,000 which will go directly to support the animals in need, like Zeek!
On behalf of all of us at Sydney Dogs and Cats Home, thank you so much to those who have contributed to this campaign.  If you would like to make a donation to support the Senior Pet Project, please do so here .  If you donate before June 30 you can claim your donation in this tax year.
I can personally vouch that special case seniors are worth the time and investment.  The joy and happiness they give makes our Senior Pet Project and the work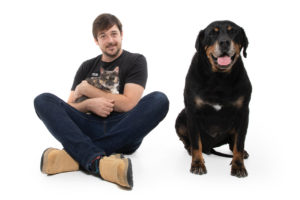 that we do so worthwhile.
Yours sincerely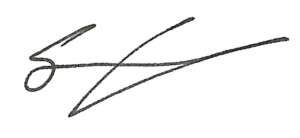 Stuart Paine
General Manager