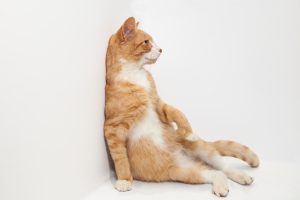 We first welcomed Serpico into Sydney Dogs and Cats Home in 2016. Due to his approachable nature and willingness to accept kisses, the team was certain Serpico had a home. However this little darling was not microchipped and we were unable to find his original owner. Serpico had lost his way and was now looking for a new home. Over the next few years we would welcome Serpico back three more times.
Serpico's initial stay with us was just a few weeks before we were able to rehome him. He enjoyed a couple of years in this, his second home, but his adoptive owner moved overseas, leaving Serpico in the care of a friend and ultimately his third home. The friend was not able to look after Serpico long term and surrendered him back into our care in July of this year.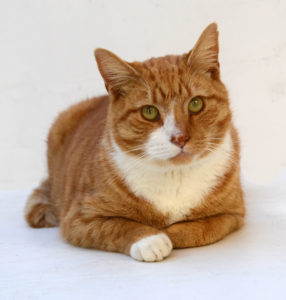 Serpico second visit to Sydney Dogs and Cats Home lasted a month before we transferred him to our adoption partner Petstock Zetland. Just 10 days later Serpico was adopted by a new mum, who had another friend for him, at what would be his fourth home.
Sadly, Serpico's stay in this home was just over a month. Serpico and his new friend, an older cat, did not warm to each other and would often fight creating a stressful home environment for everyone. So once again, we opened up our doors and our hearts to Serpico, welcoming him back a third time.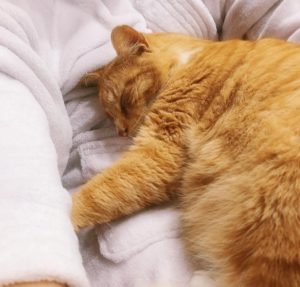 Serpico's story, however does not end here without a happy ending. Serpico was only with us for a few more weeks before he was rehomed via our adoption partner Petstock Kingsford. Serpico is now in his fifth and what we believe will be his final home. He's got a new name, Byron and his own Instagram account – @byron.cat. – where you can see this beautiful boy being spoiled and pampered on a daily basis. We are quietly confident that Byron has now truly found his forever home.
At Sydney Dogs and Cats Home we don't put a time limit on any adoptable animal. We can only do this because of the generous support of the community who donate regularly to enable us to care for the thousands of lost, neglected and abandoned pets who come through our doors each year. In operation for more than 72 years, Sydney Dogs and Cats Home is currently Sydney's only registered charity impound facility. Please support our work and the animals that we transform and rehome by signing up to become a regular giver here.