This calendar year we've welcomed more than 2,000 of Sydney's lost and abandoned animals into our care.  Sadly, not every animal that arrives on the doorstep of Sydney Dogs and Cats Home is in the best of health.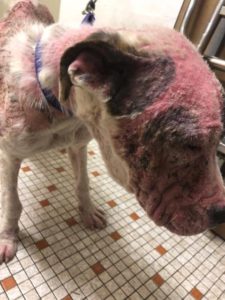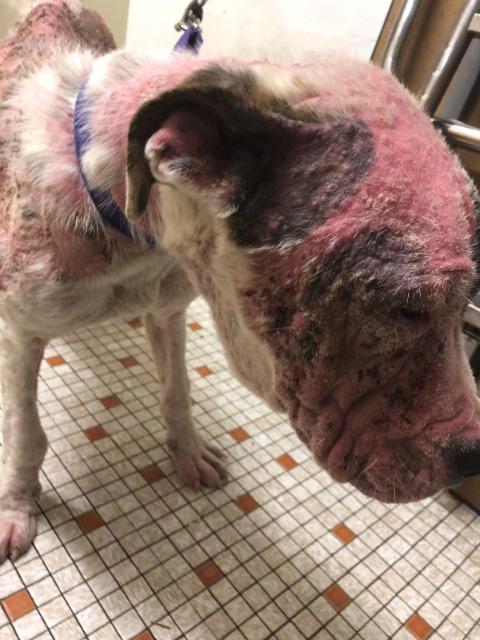 This month the team was particularly challenged when the council ranger brought Dorothy into the Home after she'd been abandoned at a veterinary practice.
Dorothy had a serious case of demodectic mange and a terrible skin infection.  She was also extremely underweight.  She had lost almost her entire coat of fur and nearly every centimetre of her body was red raw, inflamed and covered in scabs, and there was a strong odour emanating from her infected skin.
Our Animal Care Manager and certified veterinarian Renae Jackson said, "I've never seen such an extreme case of mange in a dog in the Sydney area."
"What's really heartbreaking is that Dorothy's condition has not occurred overnight but has worsened over weeks or even months.  Since she is only six months old, this means that much of her life has been spent suffering from this itchy and painful condition."
Despite this rough start to life the team saw from the very first moments that Dorothy was a very happy, friendly girl with a loveable demeanour.
They immediately set out to get this girl settled and comfortable giving her pain-relief medication and antibiotics to treat her infection.  Dorothy was also given Simparica to kill the millions of mites that were covering her weakened body and the root cause of the mange.
A protocol of antibacterial baths followed by treatment with a soothing conditioning lotion every second day was put in place and followed diligently.  Dorothy was also put on a diet of Hill's Science puppy food to ensure she was getting the nutrients a growing puppy needs and to help her gain weight.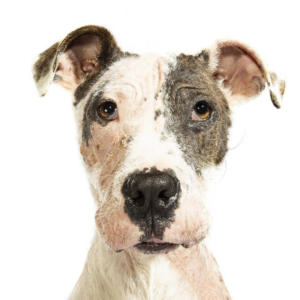 Dorothy has been in our care for a few weeks and we can see a significant improvement in her condition.  We are confident that Dorothy will make a full recovery and quickly find herself a new loving home.
Thanks to the generosity of individuals, like you, we are able to provide the care and treatment that the lost and neglected pets, like Dorothy need, restoring them to health and ultimately a new loving home.
With the holidays being our busiest time of year, it is now when we need your help, more than ever. Your support today will go a long way to funding our vital work and helping the thousands of animals who we will welcome into our care in the future.  Please donate to help support pets like Dorothy.
From all of us here at Sydney Dogs and Cats Home, we thank you for your support and wish you and your family a safe and happy holiday season.