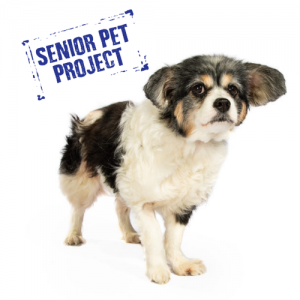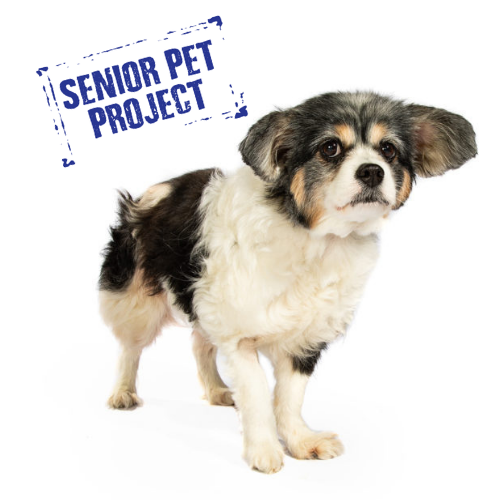 Eleven-year-old Molly was no stranger to Sydney Dogs and Cats Home.  She had been picked up and brought in by the council range four times.  Molly's human had become ill and ultimately hospitalised, so a close friend had taken Molly into care.
Sadly Molly's owner passed and Molly's carer had another dog and unfortunately was unable to keep her permanently.   So we welcomed Molly back into the Home for the fifth time.
A beautiful senior with a sweet temperament, we knew we would be able to find Molly a new loving home to spend her retirement years.  However before we did that, we needed to address some medical issues.
Molly, like many of our seniors, needed that bit of extra veterinary care before she would be ready to be rehomed.  We are able to provide our senior residents like Molly with the essential treatment they need thanks to the support of the community who generously donate to our Senior Pet Project.  Our goal is to raise $150,000 by 30 June in order to fund the Senior Pet Project for the next 12 months.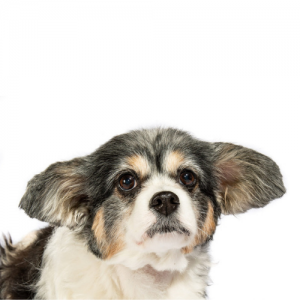 Molly had her blood taken and analysed to ensure she didn't have any underlying health issues such as kidney disease.   A suspicious tumour adjacent to her mammary gland was removed surgically.  She also had a skin tag from the corner of her left eye and a mass from her left ear removed.  Dental X-rays showed her teeth were in good condition for a girl of her age.
But poor Molly had damaged her tail and the tip had died, so it needed to and was amputated.  Postoperatively Molly was given pain relief, and her bandages checked and changed regularly.
Molly recovered quickly from her surgery and was ready to find a new human to give her the love and care she deserved.  It only took a few short weeks for us to find Molly a new home where she could enjoy her twilight years.
Please donate now to support the Senior Pet Project and to give the senior's like Molly the best possible veterinarian treatment they deserve.
---
ABOUT SENIOR PET PROJECT
Our Senior Pet Project, entering its second year, was started as an initiative not only to put a spotlight on these golden oldies to help with their rehoming, but also to raise the funds required for their much needed veterinary care and often prolonged stay at the Home.
With your support we are looking to raise $150,000 by 30 June to fund the Senior Pet Project for the next 12 months, enabling us to give the seniors entering our care a new leash on life.
Support the Senior Pet Project. Donate today.