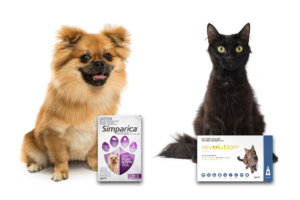 SDCH is pleased to announce their new partnership with global animal health company, Zoetis.
Zoetis is committed to producing high quality and vital health care treatments for animals including preventative medicines like vaccine and parasite treatments, Revolution® and Simparica®.  The partnership will see Zoetis supply all the preventative health care needs for Sydney's lost and abandoned pets entering the shelter during 2018. The donation of supplies is valued at over $200,000 and will make a significant impact on the shelter's work to provide animals with a second chance.
Shelter Vet, Christine Cole says, "This incredible support will make a huge difference to the lives of the animals in our care, and also means the funds raised throughout the year for our charity pound can be redirected to other vital aspects of our work."
Each animal in SDCH care will be protected against fleas, heartworm and other nasties with Revolution® to ensure parasites are not a discomfort or a detriment to the animal's health.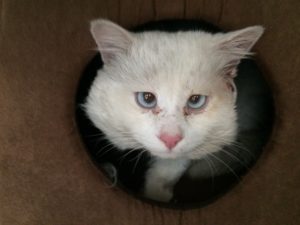 Mister arrived at SDCH in October 2017 as a stray from the Bayside Council area. The large white Domestic Medium Hair cat came through our doors in a poor condition with a number of health issues. As well as providing Mister with the veterinary care he needed, Christine administered the regular treatment plan of Zoetis vaccines and flea and heartworm treatment, Revolution®.  Mister was soon healthy enough to be ready for adoption and is now living the life of luxury with a loving forever family.
The partnership with Zoetis will ensure that every one of the animals coming in through SDCH's doors, just like Mister, will be supported on a healthy journey to finding new homes.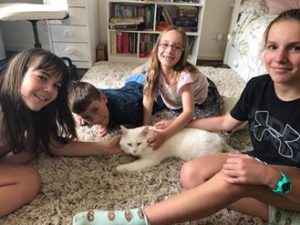 Head here to win a 6 month supply of Zoetis preventative health care treatment for your dog and cats!