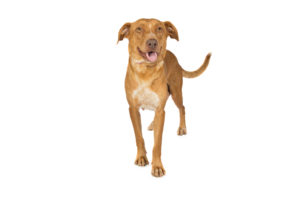 Pamela was an underweight stray, needing attention, love and a home. The three year old Australian Kelpie cross found the support she needed at Sydney Dogs and Cats Home with staff and volunteers giving her professional care and healthy meals of Hill's Pet Nutrition's Science Diet. Pamela now has a second chance at life and is waiting to be adopted by her forever family.
The tan-coloured pooch is one of the many animals of SDCH which Hill's Pet Nutrition has been helping feed since becoming their major food sponsor in 2013. Together with SDCH supporter, PetO, Hill's are launching 'Food, Shelter, Love' – an initiative to raise vital funds for the not for profit shelter.
From 13th February to 25th February, $5 from every bag or tray of Hill's Science Diet dog or cat food sold at PetO stores or at the shelter will be donated directly to SDCH. The funds raised will be an incredible support to Sydney's only charity pound which takes in over 3300 lost and abandoned pets each year.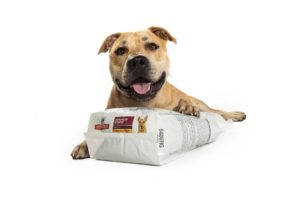 A similar initiative last year raised over $9,000 for the Home and this year, Hill's and PetO are hoping to top that by reaching $10,000.
"We cannot thank Hill's and PetO enough for their amazing work to support our Home," says Amanda Stokes, Head of Fundraising and Partnerships at SDCH, "We believe in giving the animals which come in to our Home the best possible care during their stay and this kind of support means that we have access to the resources we need to help these animals and support them in successfully being reunited or rehomed."
As part of 'Food, Shelter, Love', Hill's will be packing up the BBQs and heading to PetO stores across Sydney on Saturday 17th February for a day of sausage sizzles, with all money raised contributing to their $10K goal.
"Our many years of partnering with Sydney Dogs and Cats Home has enabled them access to the benefits of great tasting nutrition allowing the animals to find their forever homes much faster," says Hill's Customer Development Manager, Samantha Schooley. "In turn, SDCH can focus efforts on their valuable animal welfare and community work."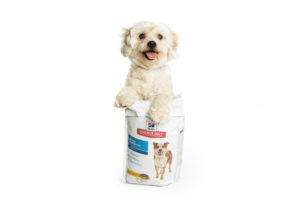 "We are impressed by the energy and care with which they conduct their operations, as well as their integrity in managing the responsible adoption of animals," says Nick Greenhalgh, Owner and Director at PetO, "We chose to work with SDCH as their values are aligned with that of our organization,"
SDCH never places a time limit on any animals awaiting adoption and the organisation relies on donations to care for animals like Pamela and assist them with their transition from strays to adoptable pets ready to find their new homes.
PetO and Hill's encourage pet owners to top up their furry companions' food supplies during the two week period to support their fundraising efforts and of course, treat themselves at the sausage sizzles for a good cause.
Sausage sizzles will be held at all Sydney PetO stores from 10am – 3pm on Saturday 17th February. SDCH volunteers will be there on the day to chat about their shelter and collect donations.
Find your local PetO store here.