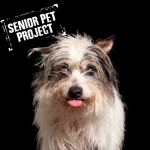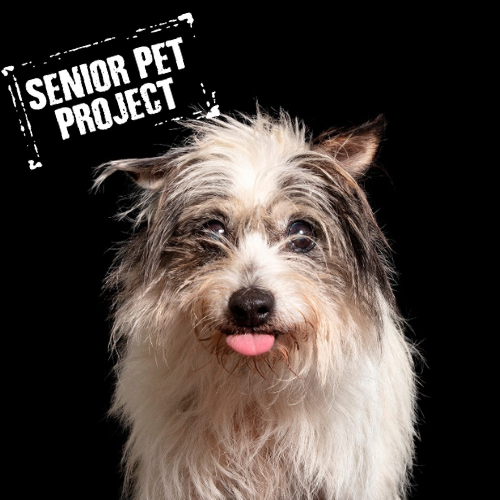 Blue, a sweet, nearly blind 12-year-old Fox Terrier, was found wandering the streets in Mount Pritchard. Not microchipped, Blue was brought straight into our care by a Ranger from Fairfield City Council.
Looking like a decrepit old man, it was evident when he walked there was something wrong. It only took a quick assessment by our dedicated vet team to discover that one of his testicles was abnormally engorged.
Blue, was then rushed straight into emergency surgery as the mass was swollen, descended and painful to the touch. The team was concerned that it may have been a tumour, a twisted testicle or a scrotal hernia.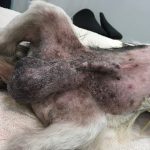 Once Blue was prepped for surgery, X-rays revealed no evidence of the mass encroaching on his abdomen so a scrotal hernia was ruled out. Explorative surgery confirmed it was an enlarged testicle that was 5x its normal size. Both testes were then removed.
While under anaesthetic, Blue received a much-needed dental and bloods were taken to check for any other underlining health concerns.
Once out of surgery, Blue was put on pain relief and anti-inflammatories and placed into a loving foster care home to recover.  The results from Blue's blood test indicates that he is at the early stages of kidney disease. 
Thankfully showing no clinical symptoms, Blue is now ready to find his perfect retirement home where he can enjoy his twilight years.