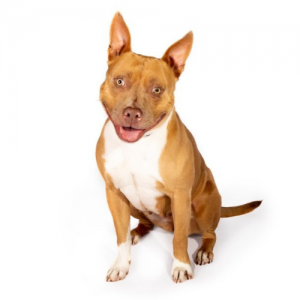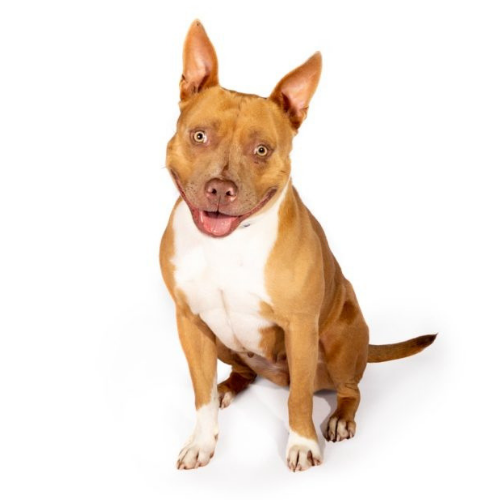 This beautiful girl is Lilly. She's was adopted from Sydney Dogs and Cats Home earlier this year.
Lilly settled into home life perfectly, sleeping for hours and exhibiting no destructive behaviour at all. But on walks she was struggling, particularly when she saw other dogs.
This is why Lilly's new family decided to enlist the help of one of our recommended behaviourists Ian Shivers from Bondi Behaviourist.  Below Ian explains his approach to helping Lilly and her humans:
Like with many rescues, nobody is 100% sure what happened in her life before she got re-homed but with this sort of situation it's not usually about any trauma or negative experiences that are causing these reactions, it's often down to what hasn't happened.
It's likely that Lilly wasn't exposed to much, and simply doesn't have the coping skills for the vast amounts of information out there in the big wide world.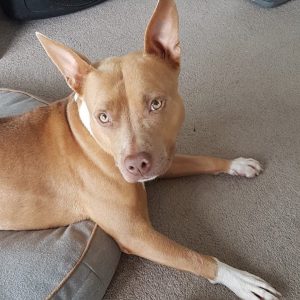 So that's our job, to take her out and expose her to the world at a pace that she can manage.
During the session we went through body language to look out for, how to handle the leash, when to, how to and why use food rewards, how to reduce stress when it sets in and how to respond in different scenarios. Over time, we can build her confidence, her relationship with the family and her trust in other dogs.
Ian's description of Lilly is true of many of the residents who come through the Home, many who we believe didn't get exposed to much more than their back yards.
Ian finds working with rescues very rewarding and offers 50% off initial consultations when dogs are referred to Bondi Behaviourist by Sydney Dogs and Cats Home.  If you've adopted your dog from Sydney Dogs and Cats Home and would like to take Ian up on this offer please contact the team at info@sydneydogsandcatshome.org