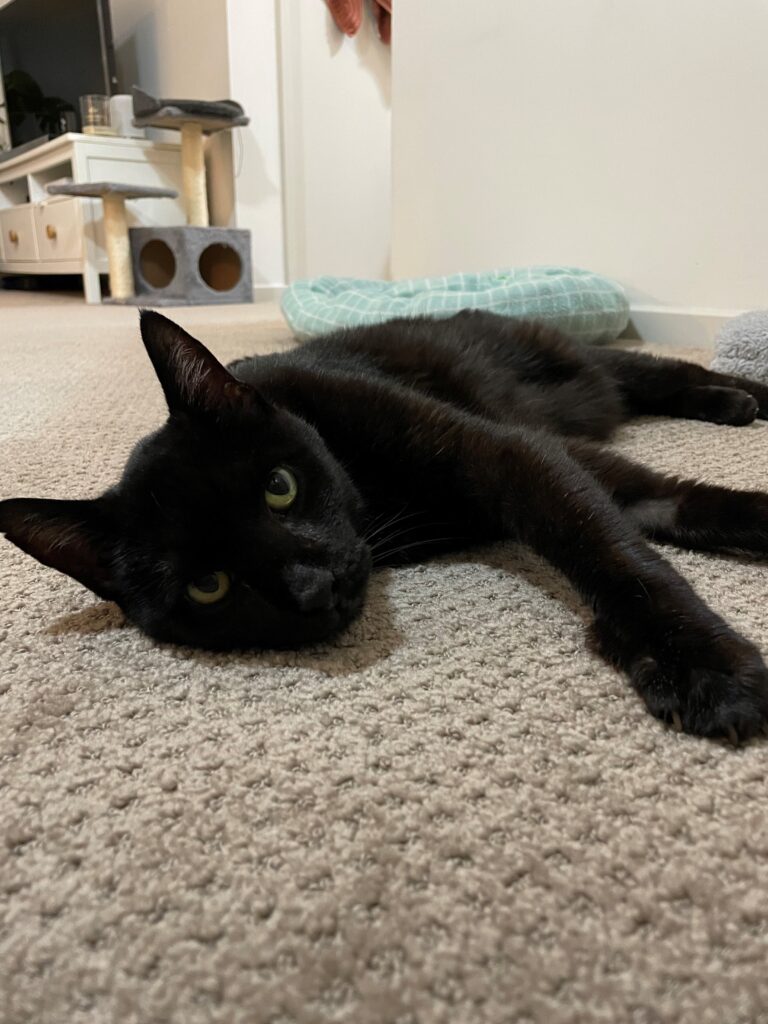 Herbie the cat (formerly known as Kawaii), is a feline with a striking panther-like appearance that immediately catches your attention. However, his sweet and affectionate nature is what truly captures your heart. Herbie found himself at Sydney Dogs & Cats Home in November of last year. He required an extended stay to receive treatment for dental disease and address his hyperthyroidism. Once he made a recovery from surgery and his hyperthyroidism was improving, Herbie embarked on his journey to find his forever home.
At the age of 10, the shelter environment was far from ideal for this cat who longed for sunny spots, playful toys, and the warm companionship of a human family. Fortunately, Herbie's wait for a loving family didn't last long. In late March, Ella and her family stepped forward and welcomed him into their lives with open arms. The adoption was a perfect fit, especially since they already had another 10-year-old black cat named Gary.
From the moment Herbie joined the family, he and Ella formed a strong bond. Herbie seems to be Ella's constant companion, following her wherever she goes in the house. Even while Ella works from home, he finds comfort in his cat bed beneath her desk, complete with a cosy heat pack during the winter months.
Living a life of luxury like any cat deserves, Herbie even spends every night sleeping in the human bed with his cat sibling Gary. Apart from looking like a panther, Herbie also has some human tendencies and tucks himself into bed under the blankets and rests his little head on the pillow.
Ella happily reports that Herbie's presence has had a positive impact on Gary, making him a happier cat. With his funny, cuddly, and chatty personality, Herbie has become an adored member of the family. Ella and her family can't help but adore him and express how much they love him.
With his panther-like allure and endearing nature, Herbie has found his place in a loving home, making it clear that he was meant to be there all along.