Since its establishment in 1946, Sydney Dogs & Cats Home has been a beacon of hope for Sydney's lost, abandoned, and neglected pets. Our mission is simple: to provide shelter, nourishment, veterinary care, and an abundance of love to animals in need, with a primary focus on dogs and cats. Whether we reunite them with their owners or help them find new loving homes, our ultimate goal is to bring pets and people together. 
 As Sydney's sole charity pound and community facility, we open our doors to thousands of pets each year, extending our services across multiple council areas and servicing over a million Sydneysiders. We proudly support the Getting to Zero movement, which means that we don't place a time limit on any healthy and treatable animal that enters our care.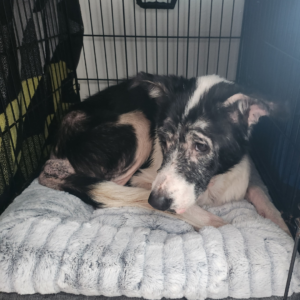 Every day, we see animals with varying levels of need. Some simply require a warm bed and nourishing food to regain their strength and grow, while others need extensive medical intervention. One such case was Alexis, an 8-year-old Border Collie who arrived at our facility in an appalling state. Infested with fleas, plagued by infected and inflamed skin, and suffering from severe itching that resulted in substantial fur loss, Alexis was also severely underweight and extremely fearful. In a heart-wrenching discovery, council rangers found her tied up in a backyard helpless and desperate for treatment, care and love. We can only imagine how long she had suffered in this state. 
As soon as Alexis entered our care, our dedicated team of veterinarians promptly assessed Alexis's condition and gave her appropriate medication to address her skin issues. Additionally, we provided her with supplements and nutritious food to help her reach a healthy weight for her breed. But soon it became apparent that what Alexis needed most was love and care. That's when Annie, one of our exceptional foster carers, stepped in and offered Alexis a safe haven. 
 Annie dedicated the first four days to helping Alexis feel secure and loved. Despite initial challenges, such as Alexis's refusal to eat or take her medication due to fear, Annie tirelessly experimented with a variety of dog-safe foods, from chicken to lamb chops, and ultimately found success with soup. She spent countless hours outside Alexis's crate, showing her that she was safe and loved. Gradually, Alexis began to trust and feel more confident, eventually emerging from her safe space and blossoming into an entirely transformed dog. 
 Nowadays, Alexis loves her daily walks, eagerly stretching her legs and exploring the neighbourhood and all it has to offer. With a new zest for life, she zigzags around, joyfully sniffing every new scent she encounters, and spends the rest of her days peacefully dozing. Alexis has undergone an incredible change, evolving from a timid and frightened dog into a playful, sassy, and affectionate companion.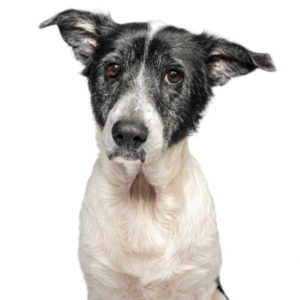 Our passion for our work is unwavering, but we cannot achieve our goals alone. Providing care for pets in need requires substantial resources, including daily essentials like food, bedding, treats, and toys, as well as funding for vital medications, surgeries, and training. In addition, we are also battling with the challenges of the rising cost of living prices and keeping two temporary facilities operating while we wait for the promised funding from the NSW Government.  Paying for essentials such as utilities and rent has added pressure to already sensitive circumstances.  
Your support can make a tremendous difference in the lives of our animals and wider organisation to continue to allow us to do the important work we do. We invite you to consider making a tax-deductible donation by clicking here. Every contribution, big or small, helps us continue our mission of providing second chances and bright futures for pets like Alexis. 
 Together, let's make a positive impact on the lives of Sydney's cherished companions. Join us in creating a world where every pet is given the love, care, and forever home they deserve. 
Published 2nd June 2023