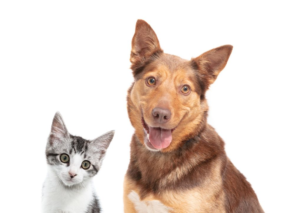 How can I apply or enquire about fostering?       
Easy. Just complete the Foster Sign-Up Form HERE.
What is provided when fostering?
Everything! We can give you everything you need to care for your foster pet.
How long do people foster an animal?
That totally depends on the animal and their situation. Some are short (eg. 2 weeks) others are longer (eg. 4 months). We will discuss this with you after you complete the Foster Sign-Up Form HERE.
Who can become a foster carer?
Everyone! Well almost everyone. You do need to be 18 years or older and live in metropolitan Sydney. We also ask that you have a car so that you can transport the foster animal in case of an emergency.
What if I want to adopt my foster animal?
Go for it!!! We love to see our foster carers adopt. Let the friendly staff at Sydney Dogs & Cats Home know you'd like to adopt ASAP. We can then make sure the animal is removed from our website and begin the adoption process with you!
Can I foster if I already have another animal at home?
Definitely. We have many social animals coming through our door that would love a foster sibling.
Can I foster if I have children?
Sure. Kid's can be great foster assistants. When we match you with a foster animal, we will ensure that the animal is child friendly.
Can I foster a dog if I live in an apartment?
Yes. Many dogs live happy lives in apartments. We will match you with a foster dog who we think would enjoy that environment.
Can I foster just for a few weeks?
Yes. We have many different animals in different situations. Some just need a couple of weeks in foster.
Where do I need to take my foster animal for medical appointments?
Our vet clinic is based in Strathfield South.