Before they get to enjoy the feline fun park that is our cattery, all cats coming through our doors need to spend time in a specialised room to help disease control. Many items, including toys, need to be disposable – this is where you can help!
Make an origami mouse and make the time fly by for the kitties in our care! Playtime is a great form of enrichment which helps keep cats active and maintain positive mental and physical health.
Sign up on this page to join the LoveCats Gang to get your mouse-making instructions, or make a donation to our Home here. You'll be providing enrichment for our feline friends AND yourself!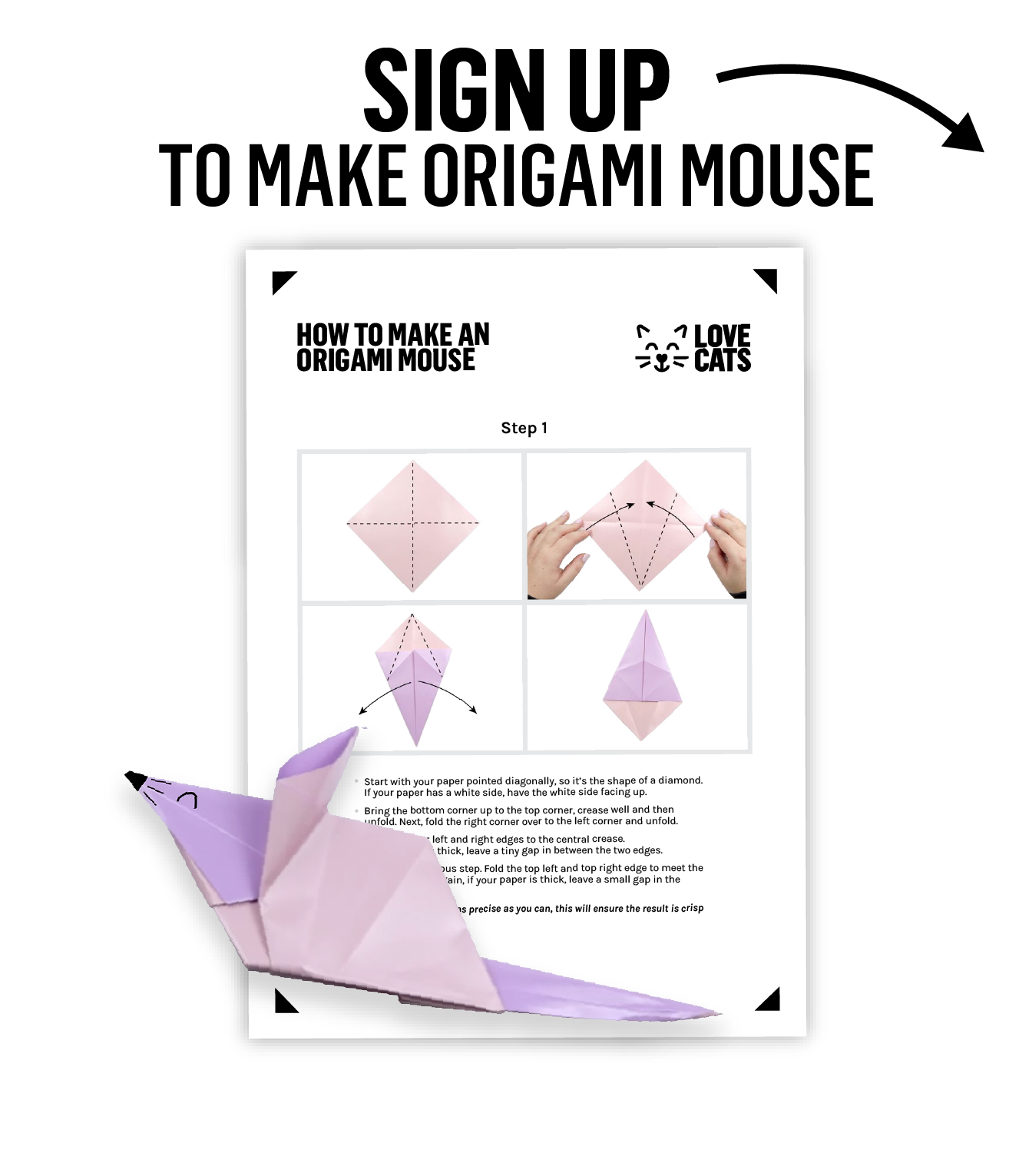 If you don't receive an email to your inbox, check your Junk/Spam folder or contact us by emailing: events@sydneydogsandcatshome.org
CHECK OUT #SDCHLOVECATS IN ACTION